Profile

Free Account
Created on 2009-05-01 19:52:34 (#185306), last updated 2011-04-04 (337 weeks ago)
3,592 comments received, 4 comments posted
507 Journal Entries, 124 Tags, 0 Memories, 2 Icons

About

Mini Bio
Figured it was time to update my profile again, since its been ages!
Things about me: I make icons, lots of them. I don't write though, although I keep saying I'm going to try someday. I'm also a total computer geek (listen to Brad Paisley's "Online." That's pretty much me! At the moment, I'm in college again for Network Administration, so if I degenerate into blabbering about operating systems, networks, and other computer related stuff, forgive me.
Fandoms: Doctor Who, Top Gear, White Collar, Torchwood, Stargate Atlantis, Magnificent Seven, The Sentinel, lots more, but those are my big ones and lasting favorites.
I'm pretty easy about friending, just let me know that you're there. It might take me a while to respond, as I have a new job and I'm back in school (again!)
by
amottie86
by
frozeneyes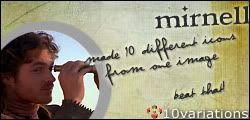 by
nebulein

Connect
abby maitland
,
abby sciuto
,
airplanes
,
andrew lee potts
,
anthony starke
,
anthropology
,
archaeology
,
becker
,
ben mansfield
,
benedict cumberbatch
,
blair sandburg
,
blue gillespie
,
charlie eppes
,
chris larabee
,
chris/vin
,
christopher eccleston
,
colby granger
,
computers
,
connor temple
,
cowboys
,
daniel jackson
,
david tennant
,
doctor who
,
don eppes
,
douglas henshall
,
eric close
,
ezra standish
,
fanfic
,
fanfiction
,
firefly
,
flying
,
gareth david-lloyd
,
garett maggart
,
hannah spearritt
,
ianto jones
,
icons
,
jack harkness
,
jack o'neill
,
jack/daniel
,
james may
,
jeremy clarkson
,
jim ellison
,
jim/blair
,
john barrowman
,
john sheppard
,
john simm
,
leroy jethro gibbs
,
linguistics
,
mag7
,
magnificent 7
,
magnificent seven
,
mark harmon
,
martin freeman
,
matt bomer
,
mckay/sheppard
,
michael biehn
,
michael shanks
,
ncis
,
nick cutter
,
numb3rs
, outdoorsy adventures,
primeval
,
richard burgi
,
richard hammond
,
rodney mckay
,
rupert graves
,
sci fi
,
science fiction
,
sga
,
sherlock
,
sherlock holmes
,
stargate
,
stargate atlantis
,
stargate sg1
,
stephen fry
,
technology
,
the sentinel
,
tim dekay
,
top gear
,
torchwood
,
vin tanner
,
white collar
,
without a trace
TolkienDork

People
[View Entries]

Communities
[View entries]

Feeds
[View Entries]

Subscriptions (0)

Linking
To link to this user, copy this code:
On Dreamwidth:
Elsewhere: