It seems that all my posts lately have been either about episodes or icon posts. So here's a slightly different one. At last year's MediaWest Convention, I had ordered a set of teddy bears as the presenters of Top Gear from the Bear Lady. And today, they showed up in the mail! So here are pictures of the new additions to my menagerie of stuffed animals.
Pictures are behind the cut because they're pretty big.
Richard Bear
Jeremy Bear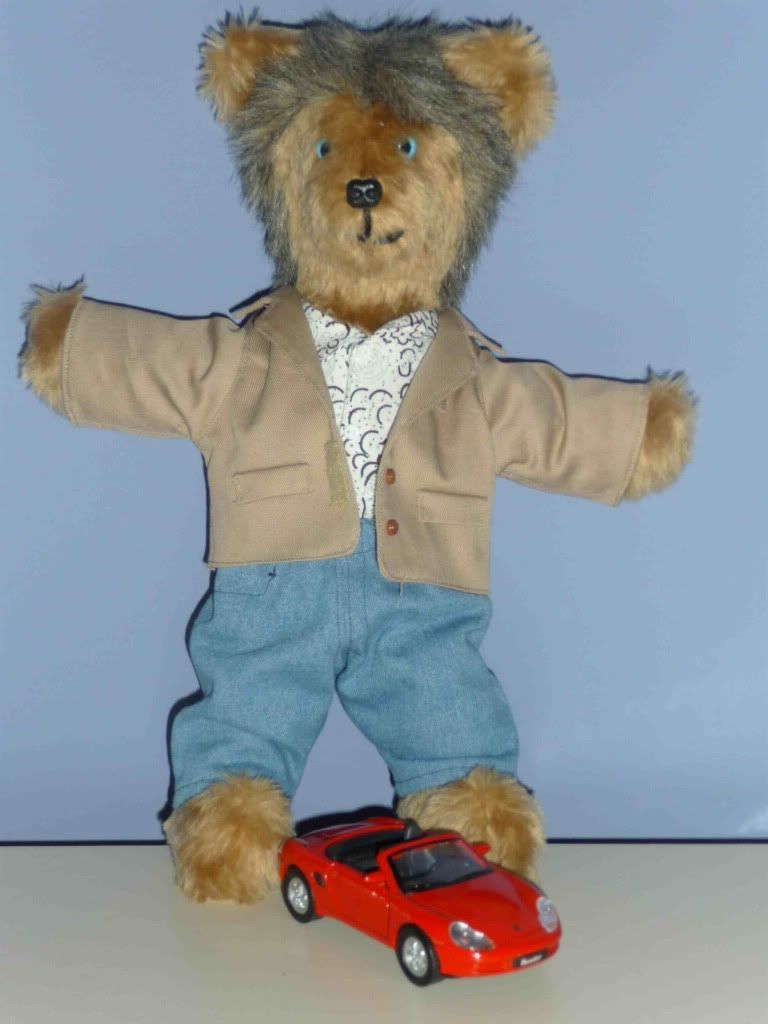 James Bear
The cars are ones I pulled from my own collection of toys, but I do still need to find the right one for Richard. The Ford GT for Jeremy and the red Porsche Boxster for James are perfect though! Richard temporarily has a Ferrari Enzo, because it's fast and sexy!